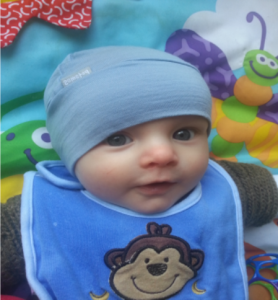 Well here it is the first of many newsletters to come.  It's been a while in the making as somewhere in the middle we had a baby!!  On the 9th of March (Chrissy's Birthday) we welcomed our little man, "Deacon Seth Burch" into the world weighing 3.95kg / 8lb 11oz.  He has been a steep learning curve for Chrissy  but a walk in the park for Ziggy as he is a brother to Evan who is now 5.  So now we write this newsletter in the wee hours of the morning much similar to when you start milking. 
We would like to thank you all for your support and kind words after the tragic loss of our long time best friend and employee Fredrick McLaren in late January.  We hope he has found peace in his world and knows he is sorely missed. 
It has been a hectic past 6 months for us with the baby, Chrissy taking on a lot of the office work and Ziggy working long hours to keep up with all your maintenance and servicing needs.  There have also been  many changes under the GEA umbrella so thank you all for your patience. 
Looking forward we plan to hire a fully qualified Technician by January 2014. We are constantly increasing our stock on hand and are working on an easy order system for all your consumable needs. 
Our business is a small family business that we hope to grow and pass onto our sons.  We endeavor to broaden the services that we offer and ultimately become a "one stop shop" for all your cowshed build and maintenance needs.
CONSUMABLES MADE EASY
Liners
Short Pulse Tubes
Filter Socks
Rubberware
Claw Bowls and Seals
CIP Parts
Order by Tx, Email or by Phone.
Standing Orders available on request
0275 394 555 
betamilking@xtra.co.nz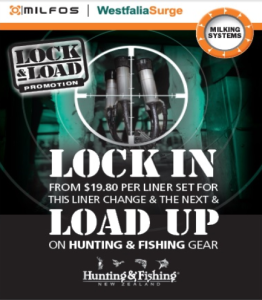 HOW CAN WE HELP MAKE YOUR BUSINESS MORE SUCCESSFUL?