CALL TODAY FOR BETA SERVICE
24/7 Servicing - Call Ziggy 021 394 555
24/7  SERVICE
We are available 24 hours a day, 7 days a week.
No question is too big or small
We endeavour to solve all call out queries over the phone.  This is to save you money and because we appreciate time with our family too.  If the query is unable to be resolved over the phone we then evaluate the situation with you and decide when this issue needs to be addressed.  Our "Call Out" numbers are very low.  We think this is because we believe that "prevention servicing saves you money".
Call Out Service - Our call out fee is $200 + time, travel & parts between 6pm and 6am Monday to Saturday and all day/night Sundays and Public Holidays.
We have a 24/7 Tech trouble shooting team at our service for any DeLaval clients
We pride ourselves in thinking outside the square to produce one offs or multiple items to suit your needs.
We have previously fabricated –
                Replacement wash tub lids
                Custom pump covers
                Custom mounting brackets for retro fits
For all your maintenance and repair needs whether it's repacking bearings, machining shafts or fixing that cracked weld.
We are happy to upgrade your existing dairy by retro fitting our new technology to suit your growth
                                Retention Arm installs
                                Cup Removers
                                Cluster upgrades
                                New CIP systems
MILKING INSTALLATION AND SERVICE
Beta Milking has a proven history of installing quality milking components into any style of shed from a basic style Herringbone to High Tech Rotaries and everything in between.  We pride ourselves in a quality finish to industry standards.
We can upgrade your current shed to meet your needs whether it's installing Automatic Cup Removers through to full ID and Milk Metering.
STORAGE AND COOLING
As DeLaval Service providers we have access to the latest technology in milk storage and cooling.
WATER INSTALLATION AND SERVICE
WATER TANKS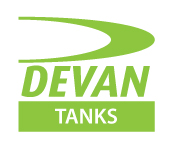 We are suppliers of DEVAN TANKS.  We believe Devan Tanks deliver a guaranteed quality product at a competitive price.  Devan Tanks is a New Zealand Company with over 20 year's experience.
Devan Tanks are developed, designed and produced to the highest standards for New Zealand conditions.
PUMPS
We are suppliers of Lowara Pumps as we believe they are a quality product backed by a 100% Kiwi owned and operated business.  Please contact us for help selecting the right pump for the job.

Founded in 1968 and based in Montecchio, Vincenza in Italy, Lowara has been serving customers and users of centrifugal pumps for almost 40 years. Lowara is a recognized world leader in stainless steel pump manufacturing technology ranging through turbine, centrifugal and submersible pumps.
Lowara pumps are manufactured in AISI 304 and 316 fabricated stainless steel using laser technology for a diverse range of markets, including commercial, building service, industrial, agricultural, and domestic.
The range of pumps includes vertical multi stage, in-line, end suction close coupled, peripheral turbine, small horizontal multi stage, jet, submersible bore hole, drainage and de-watering pumps, as well as booster and domestic pressure systems.
FILTERS

Water coming from a number of different sources maybe of unsuitable quality for intended use for irrigation, stock, household or other farm activities.
It is important to identify and correct water quality problems that may affect on farm use and productivity.
Puretec's water filtration solutions ensure the best quality water throughout your property.
SERVICE CONTRACTS
We tailor "Service Contracts" to suit your Milking Plant needs.  Having a "Service Contract" in place ensures that your dairy plant receives its service requirements to operate efficiently, effectively and to prevent costly breakdowns.  A "Service Contract" also allows you to plan financially for your years servicing needs.
What is a Machine Test?
Machine Test:
Visual assessment of plant including
Vacuum pump drive system condition and connections
Milk pump condition including plumbing and non-return valve
Milkline & airlines – condition of plumbing, adequate slope etc
Cluster – compatibility of liners and milk tube with hardware, condition of rubber components such as liners & claw tubes
Airflow based tests to cover
Capacity of vacuum pump compared with manufacturer's standard
Reserve airflow available
Main airline leaks
Milkline leaks
Pulsator airline leaks
ACR consumption (if applicable)
Cluster air admission
Pulsator air consumption
Vacuum regulator leaks
Calibration test of vacuum gauge
Vacuum regulation characteristics – ability of VSD/regulator to respond to changes in vacuum and level of under/overshoot
Pulsation Test – testing every bail and recording pulsation characteristics
Ratio (min/max)
Rate (min/max)
"D" phase minimum
"B" phase minimum
Difference in ratio between sides of the pulsator 
Mini Test:
Pulsation Test – testing every bail and recording pulsation characteristics
Ratio (min/max)
Rate (min/max)
"D" phase minimum
"B" phase minimum
Difference in ratio between sides of the pulsator
Airflow based tests to cover
Capacity of vacuum pump compared with manufacturers standard
Reserve airflow available
Plant Maintenance Check :
This is a visual assessment of plant which takes approximately 4hrs and covers the following areas:
Vacuum Pump & drive system
Milk Pump, pipeline and filter
Milk Filter
Pulsation
Gauge
Clusters
Rubberware
Compressors
Milkline & Airlines
Vacuum Regulation
Auto drains
CIP Wash System
Receiver/ Sanitary Trap
Drop Down System
Bail Restraint System
Automatic Cluster Removal System
Drafting Gates
Teat Sprayers
Rotary Centre Gland/s
Blower Vacuum Pump Service:
Drain oil and refill with new oil to adequate level
Inspect Coupler
Test run
Expected Parts used
Blower gearbox oil
Coupler (if required)
Compressor Service:
Drain moisture from pressure tank
Drain oil and replace with new oil to adequate level
Replace air inlet filter
Test run
Expected parts used
Compressor oil
Air filter
Milk Pump Service:
Inspect pump mechanical seal for wear and replace if necessary
Inspect impellor shaft and back plate for wear 
Expected parts used
Milk pump seal
Housing O-Ring
Labour and Travel is charged in addition to these services
DRAFTING SERVICES
Save precious time by using an automated system for the segregation of cows and cattle. With many different systems in the product range DeLaval can offer you a solution to suit your needs.
PRANGLEY DRAFTING SYSTEM
One of Ziggy's recent projects has been installing the latest in Draft-ing Systems into Brian Prangley of Tirau's shed. The Milfos style gates with Westfalia Surge ID componentry (Dairyplan) makes for a very reliable unit. The unit bolts to the concrete so can there for be added to an existing yard. It can also operate as a stand alone manual unit with the ability to add the componentry at a later date. Complete with pneumatic rams, full roof for shade as well as the steel and wood for the drafting unit all included as a handy kit.